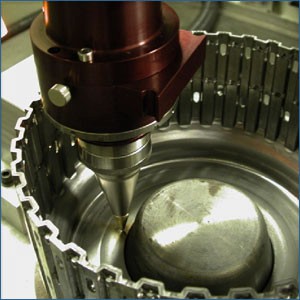 The grease is integral to various industrial processes. Even the most advanced machines can fail due to issues related to lubrication. A lubricant such as grease must be able to withstand the operating conditions to prevent failure. The industrial grease is a lubricant designed to handle the tough industrial conditions such as intense heat, heavy loading and high speeds.
The industrial grease is composed of the base oil, additives and thickener. The base oil is responsible for lubrication. Additives give extra properties such as improved loading or resistance to conditions like heat and moisture. The base oil and additives are blended together to create a homogenous mixture. The thickener acts like a sponge that can release and reabsorb the mixture of oil and additives depending on the presence or absence of mechanical and thermal stresses. The viscosity of the grease allows it to stay within the lubrication point even without seals, unlike lubricating oil.
The applicability of grease is limited by the risk of contamination. Grease is like a magnet to dust, shavings and other contaminant particles. The presence of contaminants in the grease can cause performance problems. This makes grease unsuitable for operating environments with large amount of contaminants.
In the inapplicability of grease,  solid film lubricants are used. There are various solid materials with natural lubricating capability that are used for high-contaminant environments. The most commonly used are molybdenum disulfide, graphite and PTFE. This type of lubricants are applied to surfaces similar to paint.